MRD
RAPPER, THE NETHERLANDS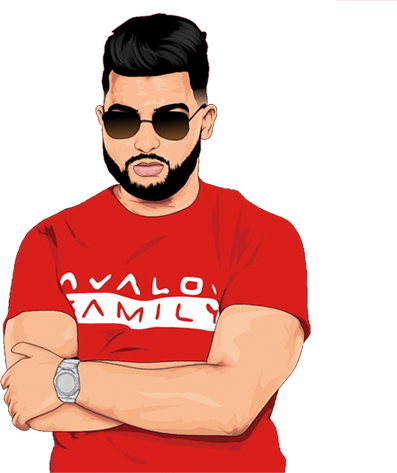 Mourad Ait Boubker, better known as MRD, signed his first record deal in April 2019 with Avalon Music! This was the first step towards a successful collaboration. Immediately after MRD was announced by Avalon Music, his first debut single 'Leven Op De Weg' was released where the rapper immediately gained tons of views.
After his first single, the Amsterdam artist immediately released more tracks. The track 'Net Voor 12' was released and a collaboration with Murda called 'Oeh Oeh'. MRD also hit the studio together with Keyser Soze and the track 'Geen Geluid' was released. This track is MRD's first solo hit and it resulted in hundredthousends of streams! Later in 2019, the tracks 'Voor Die Money', 'MRD SEASON' and 'A35 Session' were released. In early 2020, MRD will release his debut EP under the name 'Nachten In Oost', referring to his own neighborhood Amsterdam Oost. The EP consists of 10 tracks and a number of special collaborations with LouiVos, Jayboogz, Navi, Saaff and Tarik, among others. His debut EP earned MRD millions of streams.
Shortly after, MRD and SRNO entered the studio together to record a new track. The track 'Keek Niet Om' (Don't look back) was released and resulted in over 2 million streams! With no less than five tracks on the joint "Avalon Family" album, MRD makes a significant contribution. The tracks of MRD on the album include 'NAHNAH', 'WAYAK', 'BEN WEG'.